Jamor in Books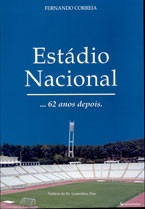 Title: ESTÁDIO NACIONAL ... 62 anos depois
Author: Fernando Correia
Publishing Company: Sete Caminhos (2006)
Summary: From the first projects, to the conjuncture of the time, passing through the present and presenting the challenges of the future. A book of consecration to Centro Desportivo Nacional do Jamor (CDNJ) (Jamor National Sports Center of Jamor), written by the journalist Fernando Correia.

Title: O ESTÁDIO NACIONAL. Um paradigma da Arquitetura do Desporto e do Lazer
Authors: Teresa Andresen, António Costa Pinto, Ana Tostões, Rodrigo Dias, Jorge Paulino Pereira, Manuela Hasse, Vasco Martins Costa
Publishing Company: Câmara Municipal de Oeiras (2007)
Summary: Mix the reflections that resulted from the Conference "O Estádio Nacional - Um paradigma da Arquitectura do Desporto e do Lazer" ("The National Stadium - A paradigm of the Architecture of Sports and Leisure"), inserted in the European Heritage Days.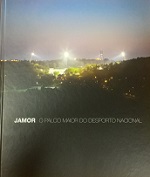 Title: JAMOR - O Palco Maior do Deposto Português
Authors: Ana Semblano, André Cruz, Anne Stroobant, Carla Santo, Carlos Guardado da Silva, David Frier, Diogo Guia, Júlio Cardoso, Marco Filipe, Ricardo Serrado, Teresa Andersen, Zulmira Fonseca
Publishing Company: INCM, MND, IPDJ (2014)
Summary: Book commemorative of the 70 years of the Centro Desportivo Nacional do Jamor (CDNJ).