JAMOR'S SWIMMING SCHOOL ORGANIZES ONE MORE "HORA DO JAMOR" ON NOVEMBER 23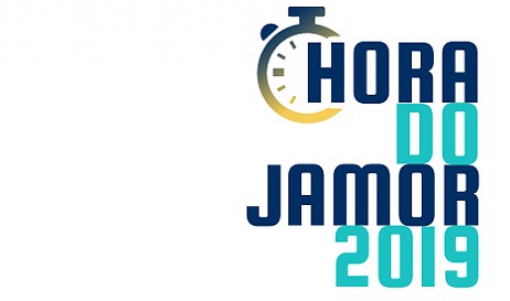 The Jamor Swimming School once again organizes the HORA DO JAMOR event on Saturday, November 23rd, at the Jamor Swimming Pool Complex.
HORA DO JAMOR is a swimming competition event in which each team swims for 1 hour.
PROGRAM:
3:20 pm - Heating (1st hour)
16h00 - Start 1st Hour
4:30 pm - Heating (2nd time)
5:10 pm - Start Time 2
It is an activity for invited entities and users of Pure Swimming (Adults and Pre-competition).
Registration with your teacher until November 19th.
Come participate/watch and support our swimmers in another great swimming event, held at the Centro Desportivo Nacional do Jamor (CDNJ)!
We are waiting for you!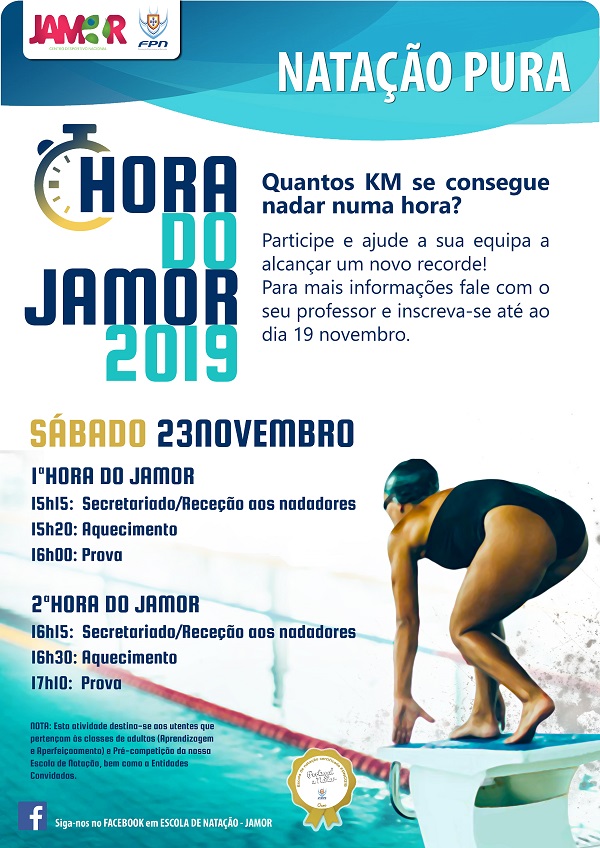 Click the image for larger format
31-10-2019