MEGA AULA HIDRO BY NIGHT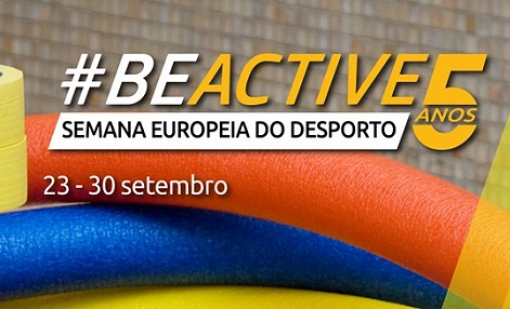 This year, the Escola de Natação do Jamor (Jamor Swimming School) joins #BeActive at European Sports Week and invites all users, family and friends (over 14 years old) to participate in a very fluorescent Water Aerobics Mega Class on 28th September, Saturday, at 8 PM.
Come and do aerobics with us at the Centro Desportivo Nacional do Jamor (CDNJ) Swimming Pool Complex!
Participation is free!
More information through the e-mail piscinas.jamor@ipdj.pt
Check out #beActive's national programming here.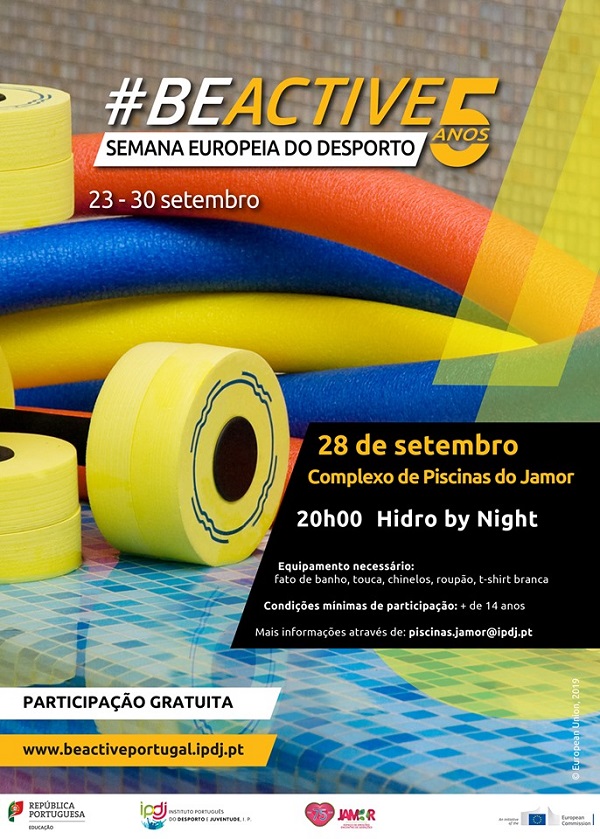 25-09-2019