NATIONAL STADIUM ATHLETICS TRACK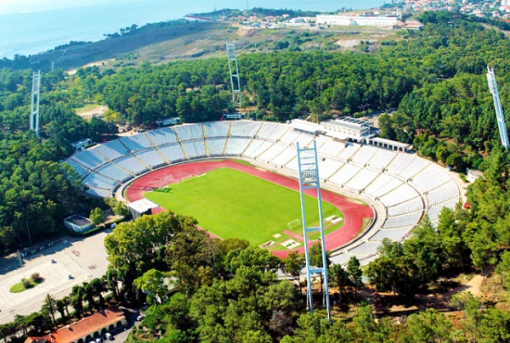 In order to provide the best conditions for the sport practice of all who resort to the facilities of the Centro Desportivo Nacional do Jamor (CDNJ), whether in the scope of leisure or in the field of competition sport, the renovation of the number 1 athletics track at the National Stadium is now underway.
As a result of this intervention, the track will be closed between August 28 and October 30, 2019.
In this period, the activities of the high performance athletes and of the national team will be held in track no. 2, at CAR Jamor's Athletics Training Center.
The activities of the Programa Nacional de Marcha e Corrida (PNMC) will also take place on Track no. 2, on the days and times defined for the sessions with technical orientation (Monday to Friday from 18h00 to 21h00 and Saturdays from 10h00 to 13h00)
For clubs with federated athletes, it will be considered, and within the availability of track no. 2, the integration of their workouts in the scheduled hours for the high performance and the national teams. For this purpose, clubs should directly request CAR Jamor to use the track.
02-09-2019