THE COLOR RUN HERO TOUR AT JAMOR ON JUNE 29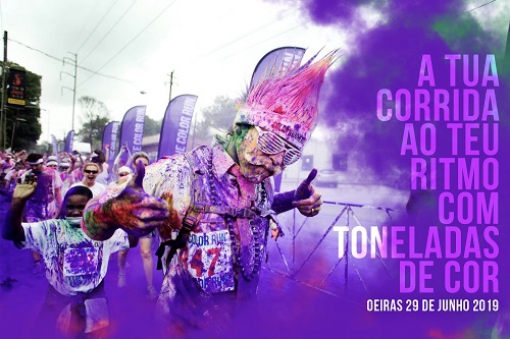 After having passed Porto and Coimbra, The Color Run Hero Tour by Vinho Verde arrives at the Centro Nacional Desportivo do Jamor (CDNJ) to celebrate the 75th anniversary of the institution with a party of color and fun. On June 29th, at 4:00 p.m., the most fun race on the planet invites the family and come to celebrate together in a "fight" of color and joy.
This year, the race brings news and the invitation to the party has dresscode included. The Color Run invites its participants to impersonate their favorite heroes and to come masked into the "battlefield". Throughout the 5km, in addition to the explosions of color, there will be a new foam station for a moment of extra fun.
The happiest 5km on the planet is still a non-timed race, for kids and adults, where the challenge is to get the goal as colorful as possible. The colorful powders used in the happiest fight on the planet are made of starch making this race suitable for all ages. After crossing the goal the fun continues in Jamor, with music, dance and activities for everyone.
To be part of the Hero Tour of The Color Run by Vinho Verde, superheroes will have to purchase their individual or team participant kit (minimum of four members), starting at 15.90 €. These are available on the official website as well as at the Fnac, Worten, CTT and El Corte Inglés stores, and include a t-shirt The Color Run - Hero Tour, a medal, a scarf (buff), a color bag, two tattoos and a special surprise element. For children up to the age of 10 the entrance is free, and it is optionally possible to purchase a kit for 10 €.
Founded in March 2011, The Color Run was the first Color 5K ™ race recorded as an event that promotes healthy habits, happiness, and the reunion of families and friends.
In addition to the colorful powder that accompanies the participants during the course of The Color Run, the "happiest 5km on the planet", this race differs from the others because it is not timed, there is no minimum or maximum participation age and the its focus is the fun.
It occurs in 35 countries, has already had more than 250 editions, and with the participation of more than 6 million people worldwide
More information and registration here.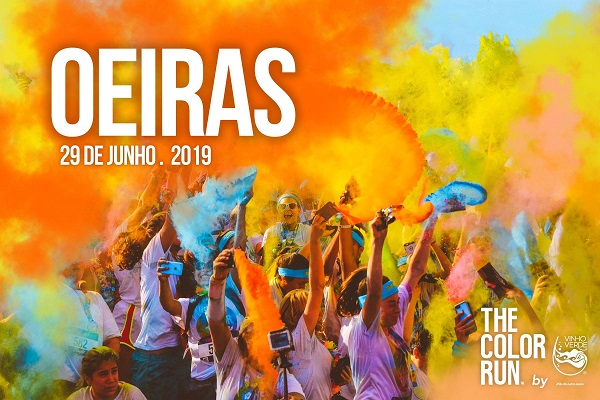 27-06-2019