RUGBY EUROPE WOMEN'S SEVENS TROPHY
The Rugby Europe Women's Sevens Trophy will be played by 12 national teams, who will play in 18 group games on Saturday, June 22nd, and in 16 eliminating matches on Sunday, June 23rd.
The national teams of Portugal, the Czech Republic, Georgia, Finland, Hungary, Romania, Switzerland, Sweden, Turkey, Germany, Israel and Norway will participate in this tournament.
The Women's National Team finished their participation in the first stage of the Women's Sevens Trophy 2019 in seventh position, Budapest.
All games will take place in the field A of CAR Rugby of the CAR Rugby do Centro Desportivo Nacional do Jamor (CDNJ).
Entrance is free!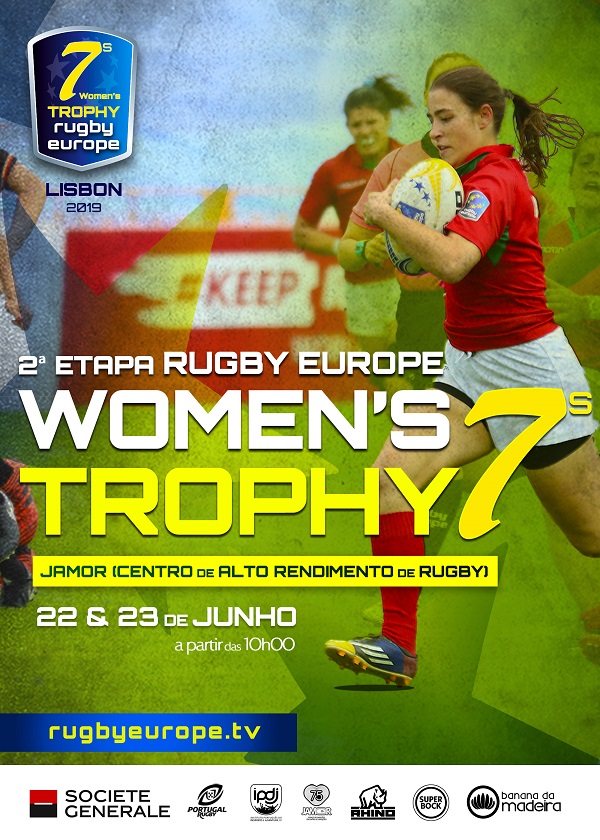 17-06-2019