7TH PARA-SWIMMING SCHOOLS MEETING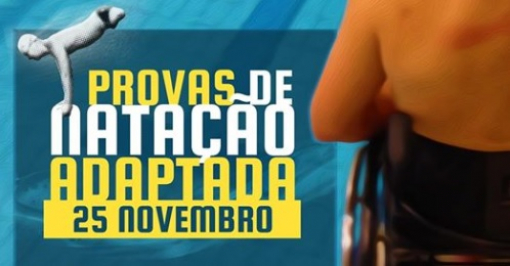 The Escola de Natação - Jamor will held at the Centro Desportivo Nacional do Jamor (CDNJ) the 7th Para-swimming Schools Meeting.

This event takes place in the learning pool of the Complexo de Piscinas do Jamor next Sunday, November 25th.

This activity aims to promote the modality and provide Para-swimming students with a moment of competition and socializing among themselves and with other invited clubs!

It is a unique moment of dedication, effort and self-improvement!

This event maintains the initial characteristics with a competitive format (25m and 50m freestyle) without the formalities of official events, in which the participants are grouped according to their functional capacity (Motor, Intellectual, Sensorial, PEA, DHA and Trisomy 21).
At the same time we will have fun times with aquatic games.
Registration until November 18.
Come and assist the participants of this great event!

Program:
2:15 pm – Reception for users
2:30 pm - Heating
3:00 pm - Start of the events
3:30 pm - Convivial Games
4:00 pm - Closing Ceremony

Note: The activities performed at the Complexo de Piscinas do Jamor on Sunday morning will have no impediment. All classes will be conducted with due normality.
22-11-2018