PORTUGAL CLIMBING CHAMPIONSHIP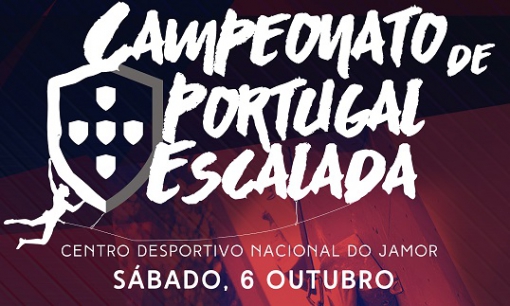 The Federação de Campismo e Montanhismo de Portugal (FCMP) (Portuguese Federation of Camping and Mountaineering) is organizing another Portuguese Climbing Championship on October 6, in the Artificial Climbing Wall of the Centro Desportivo Nacional do Jamor (CDNJ).
The competitions begin at 10:30 and the prizes and podiums are reserved for athletes affiliated with the FCMP
More information on the FCMP website here.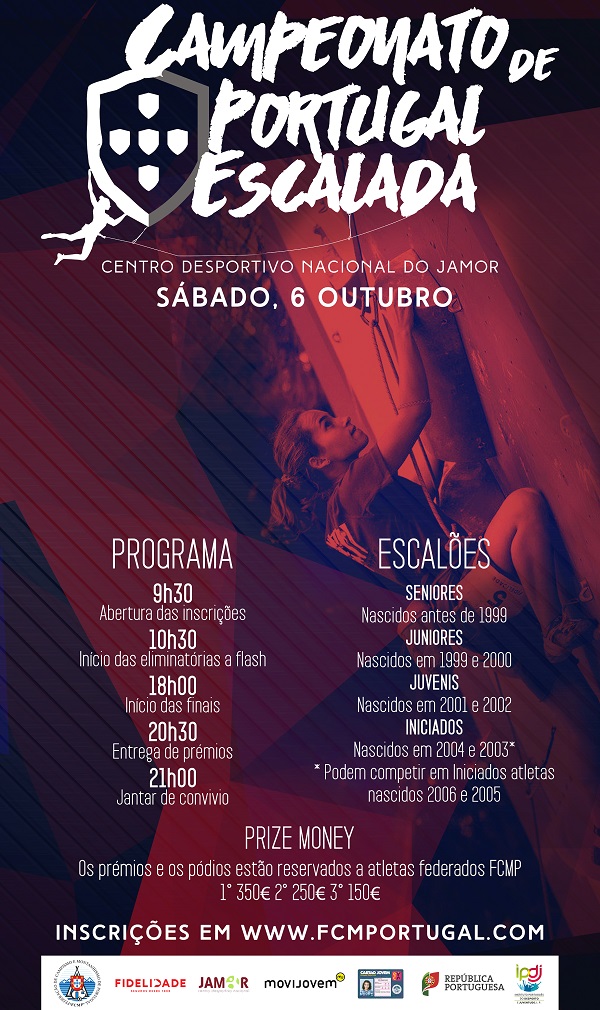 Click on the image to view in larger format.
03-10-2018