CAMPEONATO DE PORTUGAL FINAL
SC Farense and CD Mafra have both already been promoted to Ledman Liga Pro in the semi-finals of the Campeonato de Portugal playoff, and will play today at Jamor the final of this competition, on the day the National Stadium celebrates its 74th anniversary.

The game starts at 5:00 p.m. and the opening of the stadium doors takes place at 5:00 p.m.
Entrance is free, but ticket presentation is required. Several thousand tickets have already been delivered to the clubs, but on the day of the Final, at the ticket offices near the South Entrance and in the Marathon Square, the FPF will proceed to the delivery of the last tickets.
With an ever more competitive and exciting Campeonato de Portugal and a play-off played with the assistance of thousands and thousands of fans, SC Farense and CD Mafra deserved a place in the professional division.
The Campeonato de Portugal is the third tier of the Portuguese soccer league system and came into force in the 2013-14 season to replace the II and III Divisions with the name Campeonato Nacional de Seniores. This competition was initially disputed by 80 teams.
From the 2015-16 season, the National Senior Championship was renamed the Campeonato de Portugal.
In the 2017-18 season, in order to reduce the number of teams from 80 to 72, this competition is played in 5 sets of 16 teams each, in which 6 teams from each series are relegated and ranked first in each series plus the top 3 runners-up play-offs in order to determine the two teams promoted and the winner of the competition.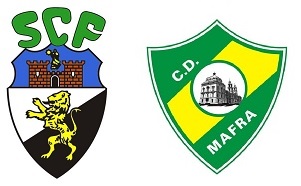 10-06-2018