JAMOR'S ARTIFICIAL CLIMBING STRUCTURE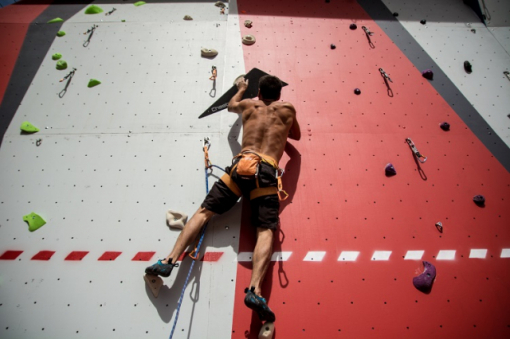 The activities in the Artificial Climbing Structure of the Centro Desportivo Nacional do Jamor (CDNJ) will begin on May 5 (Saturday).
The schedule for this activity will be as follows: on Saturdays, from 2:30 p.m. to 6:00 p.m. and on Sundays from 9:45 p.m. to 1 p.m.
These activities will be framed by technicians accredited by the Federação de Campismo e Montanhismo de Portugal (FCMP) (Federation of Camping and Mountaineering of Portugal) and will be free for the users.
These schedules may be altered by the Centro Desportivo Nacional do Jamor (CDNJ) or by the FCMP according to the needs of using the Artificial Climbing Structure for other activities or events. We will inform about these changes as early as possible.
The CDNJ's Artificial Climbing Wall, located in the Jamor Urban Park, near the Recreational Lawn, has a height of 12 m and a surface of 135 m2.
A width of 9 m allows the installation of 5 to 7 climbing ways, two of them being for beginners.
It also has the support of a 35 m2 wall, with a height of 3m, where users can warm up before climbing one of the ways.
Together, the two surfaces offer more than 400 clamps of different colors.
Come climbing at Jamor!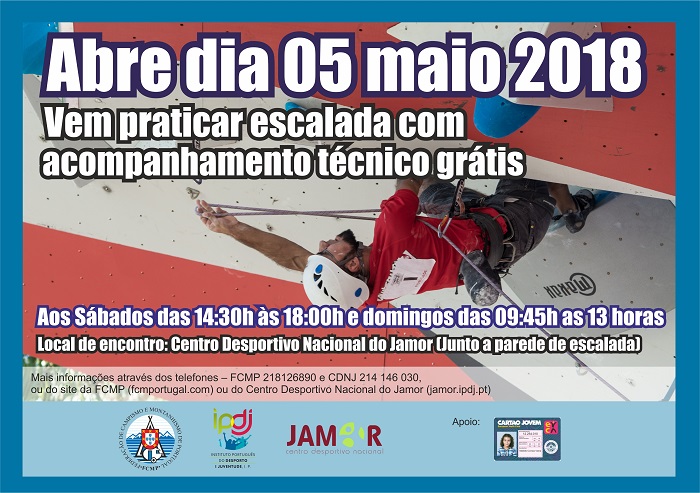 Click on the image to enlarge
03-05-2018