ST. PATRICK'S DAY AT JAMOR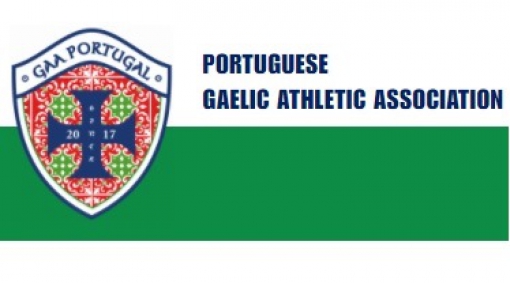 Next Saturday, March 17th, an event organized by GAA Portugal (Portuguese Gaelic Athletic Association) will be held in the fields of the Jamor's Urban Park, at the Centro Desportivo Nacional do Jamor (CDNJ), to celebrate St. Patrick's Day, a national holiday in Ireland. In addition to a small Gaelic Football tournament, several family activities will be held.
This event is organized jointly with the Irish Embassy in Portugal and will be part of its official St. Patrick's Day celebrations. Its main purpose is to promote Irish culture and as such, in addition to the obvious sporting component, music and dance will also be present.
In addition to the sports component, the event will also have a strong cultural aspect. At the invitation of GAA Portugal and the Embassy, ​​the Irish Traditional Dance School "Rince in Lisbon" will give a small demonstration to the sound of Irish music.
General Program of the Event;
(11h - 15h) Men's Gaelic Football Tournament


(12h - 15h) Women's Gaelic Football Tournament


(12h - 15h) Gaelic Children's Program


(2:00 p.m. - 5:00 p.m.) Television of the Six Nations Rugby Tournament


(14h - 17h) Irish Traditional Music and Dance Demonstration
More information at GAA Portugal website.
Come and participate! Entrance is free!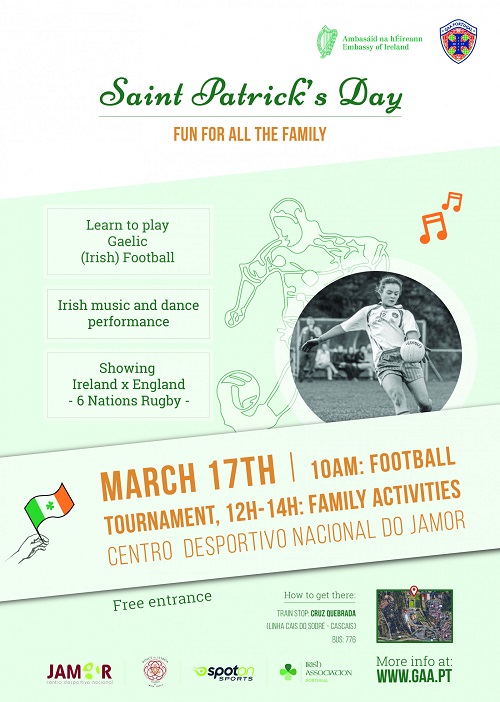 clike on the image for larger format
13-03-2018