JAMOR- PROTECT YOUR BIODIVERSITY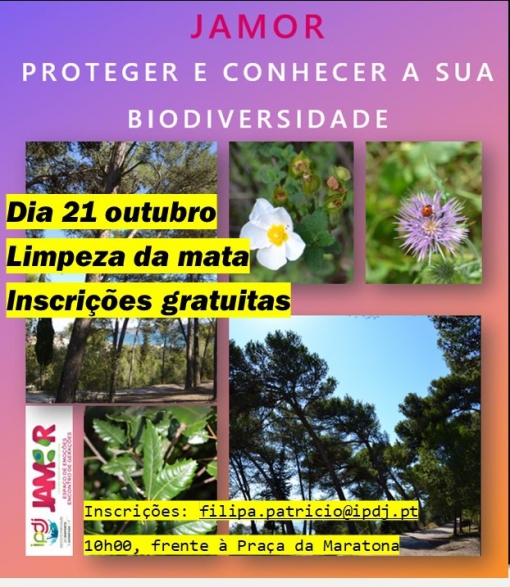 On the 21st of October, the Jamor National Sports Center will develop another activity to clean its forest. This activity aims to encourage the community in general to preserve, get to know and feel the natural spaces and to raise awareness of ecological awareness, being open to the entire community.

register me

Time: 10:00- 11:30

Materials needed: gloves, 1 plastic bag, comfortable shoes, water

Meeting point: Marathon Square

Registration: e-mail- filipa.patricio@ipdj.pt"
17-10-2022