European Sports Week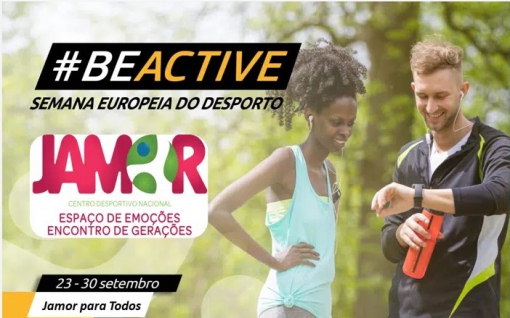 Sport contributes significantly to personal and social development, to the health, quality of life and well-being of European citizens, constituting itself as a privileged means to promote the values ​​that support the European social development model, while also contributing to strengthen citizenship across Europe and the inclusion of citizens as full members of society.
In this context, the European Commission launched the European Week of Sport (SED) aimed at promoting Sport and, inherently, physical activity among all segments of the European population, taking place every year between the 23rd and 30th of September.
It is a major event developed on a European scale where citizens have the opportunity to experience activities and participate in events at a national level, not only during the week itself, but also throughout the year, promoting and disseminating the values ​​associated with the Sport and its practice.
Since its inception, the IPDJ has assumed the national coordination of the SED, with the collaboration and active participation of a vast network of partners in Portuguese society in the promotion and generalization of the practice of sports and physical activities under the motto #BeActive. SED calls on all citizens, public authorities, the sports movement, civil society organizations and the private sector to collaborate together in this aim.
14-09-2022