JAMOR #Beactive - OPEN WEEK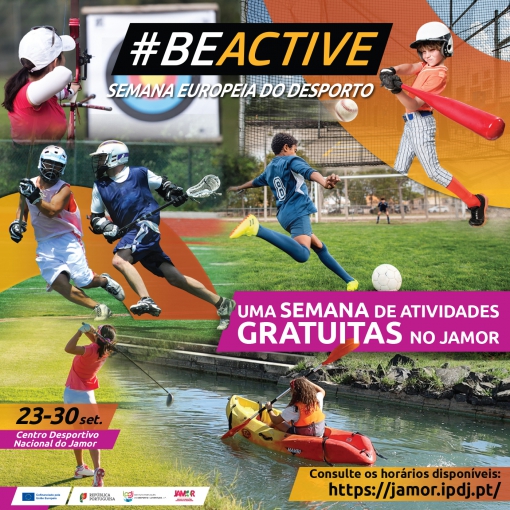 The European Week of Sport (SED) is an initiative developed by the European Commission, whose coordination in Portugal is ensured by the IPDJ, IP, which aims to promote sport and physical activity throughout Europe, among all citizens.
The Centro Desportivo Nacional do Jamor (CDNJ) is associated with this initiative and will promote free activities.
Participate, bring the family and be active!
Days: Between the 23rd and 1st of October
Location: CDNJ
free activities
Registration: no prior registration is required, but subject to timing (first come, first served).
Equipment needed: sportswear, tennis.
Hours: See table
14-09-2022