RUN/WALK 5 KM FOR THE CHILDREN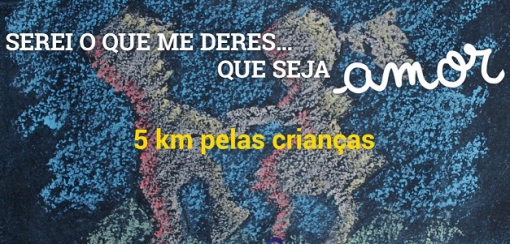 The 5 km Run/Walk for the Children will take place on April 30th, starting at 9:30 am, at the National Stadium.
This event is promoted by the National Commission for the Promotion of Rights and Protection of Children and Youth (CNPDPCJ), with the technical organization of the Portuguese Athletics Federation, and in partnership with the Municipality of Oeiras and the Centro Desportivo Nacional do Jamor (CDNJ).
This event aims to mark the month against child abuse – April –, promoting community participation in a sporting activity for the whole family and raising awareness of this reality.
Program:
9:00 am Guest reception/warming up
9:30 am The Daily Mile – 15 minutes run/walk for all ages
9:45 am Formation of the human blue bow, symbol of the campaign
10:00 am 5km run/walk start
10:15 am Start of Kids Athletics activities for children between 6 and 12 years old
11:30 am Speeches and closing of the event
More information here.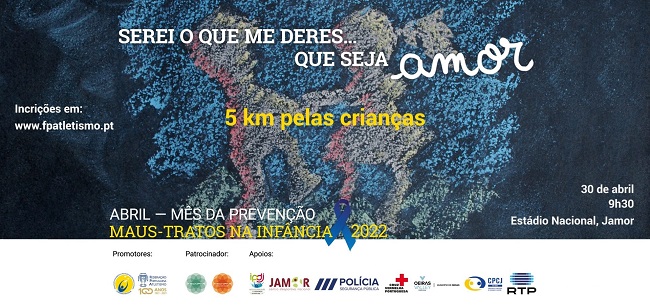 27-04-2022