NATIONAL STADIUM - ATHLETICS TRACK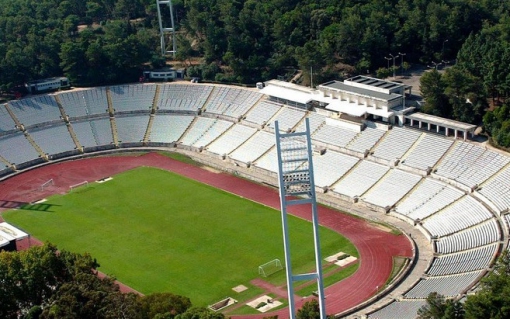 The track no. 1, at the National Stadium, will be available again from October 11.
In order to respond to the different types of athletes who attend the National Stadium athletics track, different schedules are maintained for the different groups: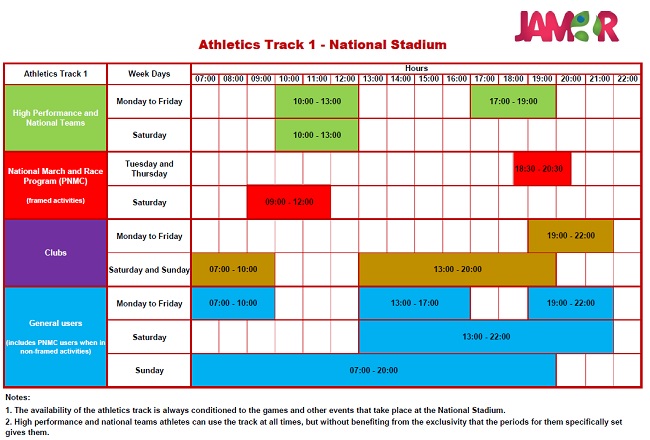 Click on the image to view in larger format
High performance athletes and national teams may use the track at all times, but without benefiting from the exclusivity that the periods specifically defined for them give them.
In addition to the athletics track, the synthetic behind the south goal can be used for training. The use of the lawn is not allowed.
More information about the track here.
08-10-2021