#BEACTIVEemFAMÍLIA & #BEACTIVE NIGHT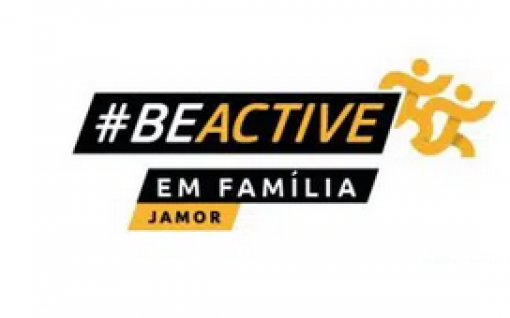 Saturday, the 25th of September 2021, the #BEACTIVEemFAMÍLIA day will be celebrated, whose objective is to promote physical and sporting activity in the family and encourage participation in them in safety. During this day, several events will also be developed as part of #BEACTIVE NIGHT, a flagship activity of the European Week of Sport and which will be held throughout Europe.
In this context, in the grounds of the Centro Desportivo Nacional do Jamor (CDNJ), from 3 pm, citizens will have at their disposal various sports and activities to try and practice, framed by a wide range of partners, including:
Athletics, Volleyball, Skateboarding, Minigolf, Canoeing, Boxing, Judo, Obstacle Course, Non-motorized Karts, Mini-Adventure Circuit, Indoor Surfing, Surf Skate, Stand Up Paddle, Horseback Riding/Horseball, Cycling, Basketball, Soccer, Crossfit, Sailing and Diving are some of the activities available at #BEACTIVE in FAMILY. Health screenings and stage activities related to fitness, dance and entertainment are also planned.
These activities will be complemented with a walk and a 5 km #BEACTIVE run, as part of the #BEACTIVE NIGHT. Both will be held at the same time, starting at 18:00 and will have mandatory and limited registration.
Similar to the activity developed at Jamor, on the same day the #BEACTIVE NIGHT will take place at Parque da Cidade do Porto, from 9 pm onwards, which will also include a walk and a 5 km #BEACTIVE run.
Information and Registration for the #BEACTIVE NIGHT Race can be found here: https://beactivenight.pt/site/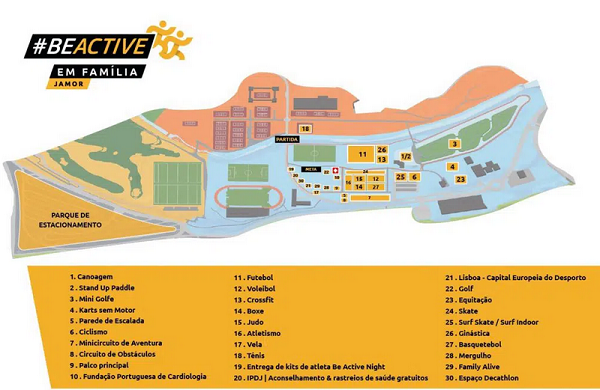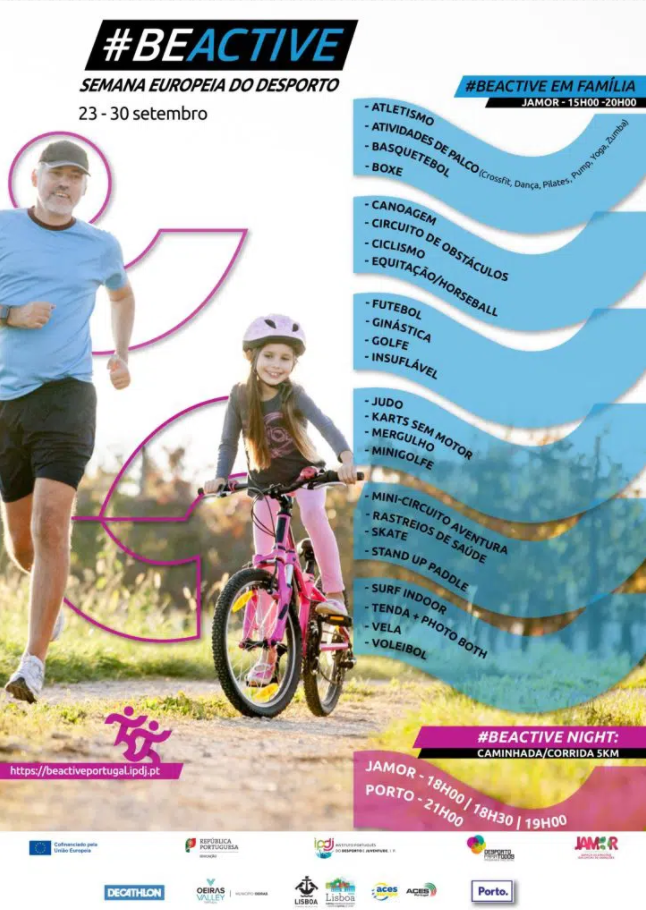 23-09-2021