EIXO VERDE E AZUL - OPENING OF THE FIRST STRETCH
In a ceremony chaired by the Mayor of Oeiras, Dr. Isaltino Morais, which was attended by the President of the Portuguese Institute of Sport and Youth, IP, Dr. Vitor Pataco, and the Director of the Centro Desportivo Nacional do Jamor (CDNJ), Dr. Paulo Pires, the first section of the Eixo Verde Azul, which crosses the CDNJ, was inaugurated today.
This first phase, with an extension of 4,200 m, connects the Sanctuary of Nossa Senhora da Rocha, in Carnaxide, to Cruz Quebrada, in Jamor.
The ceremony took place at the top of the Walkway at Rua Amélia Rey Colaço, in Carnaxide, a work of pedestrian connection between the 1st phase of the EVA (area of ​​the Sanctuary of Nossa Senhora da Rocha) and Carnaxide. This footbridge, with 285 m, was built in wood, identical to the entire EVA route, an intervention that also included the installation of public lighting.
The construction of the first phase of the EVA constituted the creation of a green corridor with the integration of a pedestrian and cycle path along the Jamor River, from Cruz Quebrada to Nossa Senhora da Rocha. The purpose of this intervention was the renaturalization, improvement of the quality of the water and requalification of the space surrounding the Jamor River and its tributaries, creating an ecological corridor with smooth mobility.
The EVA, by facilitating people's access to the enjoyment of Nature and heritage through the creation of green spaces and the implementation of a smooth mobility circuit across three municipalities (Amadora, Oeiras and Sintra), is an important added value also for the CDNJ, which also sees its accessibility greatly improved.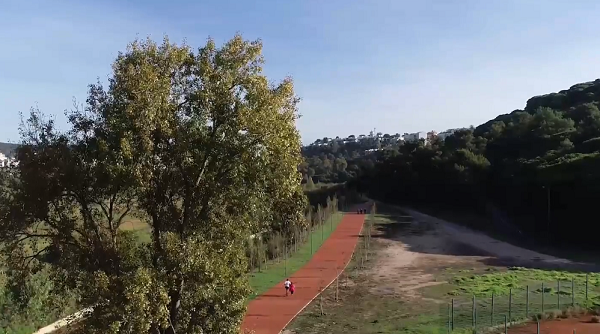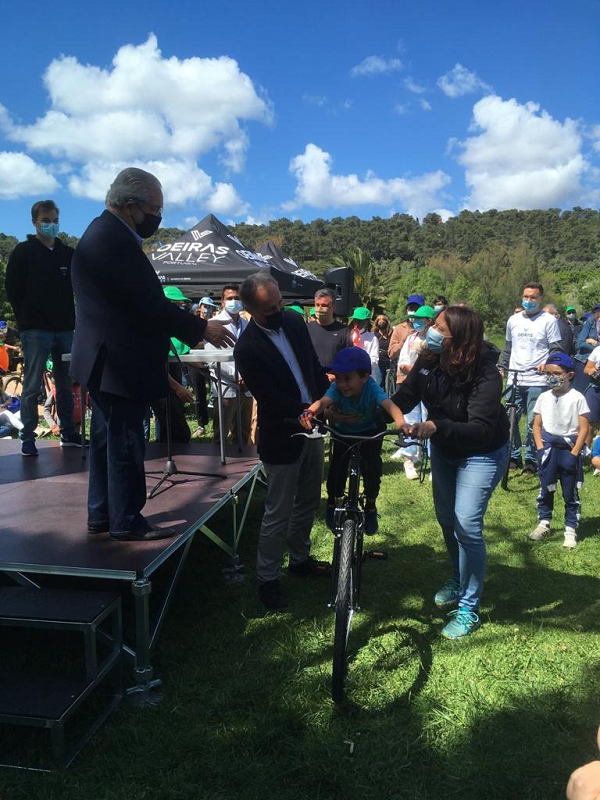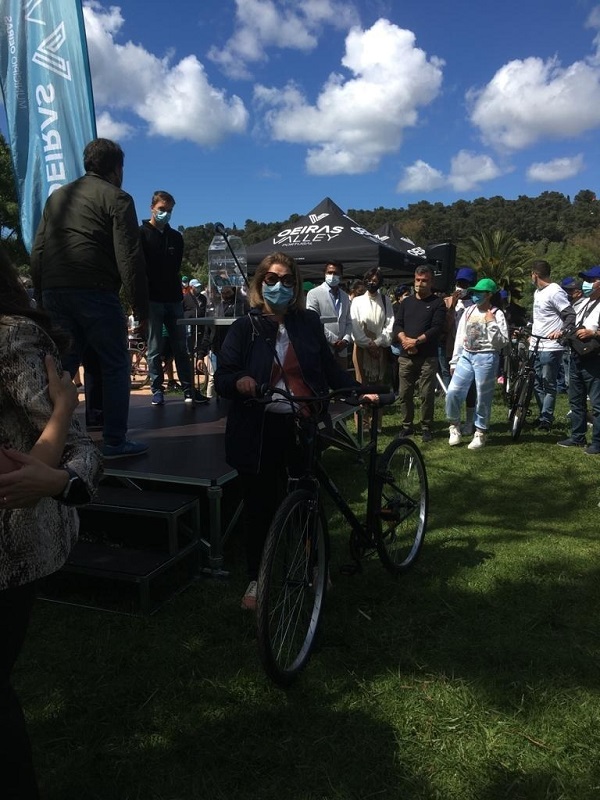 01-05-2021