ESCOLA DE NATAÇÃO – JAMOR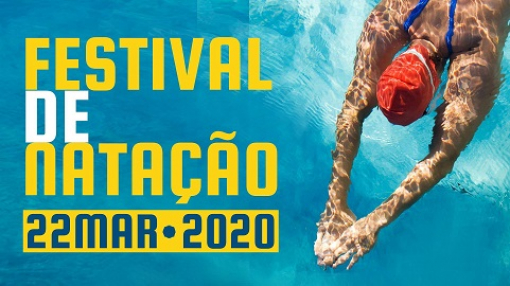 On March 22nd, Sunday afternoon, the Escola de Natação – Jamor will hold another edition of the Swimming Festival.
In a single event there will be Pure Swimming tests (children) and Adapted Swimming tests (absolute) with students from our Swimming School and invited clubs!
And, to finish off in a big way ... a more playful moment, of conviviality between the participants and all their family and friends who are watching from the bench!

Everyone is invited to participate in the Mega Class of Hydrogymnastics scheduled for 17h00!
Come and watch this great sporting moment and end up at the pool party!
Participants:
Swimmers from ENJ and Clubs may participate. Swimmers of Pure Swimming (NP) up to 14 years old and swimmers of Adapted Swimming (NA) in absolute regime.


Will be able to participate in tests in the pool of 25m - ENJ students (NP and NA)


They can participate in events in the pool of 50m - Students from ENJ and invited Clubs, NP and NA.


Each swimmer can only participate in a maximum of 3 events.
Program:
Swimmers' reception: 2:30 pm


Heating: 2:45 pm – 3:15 pm


Race: 3h30 pm


Water aerobics class for all participants and their family: 5 pm
We count on your presence!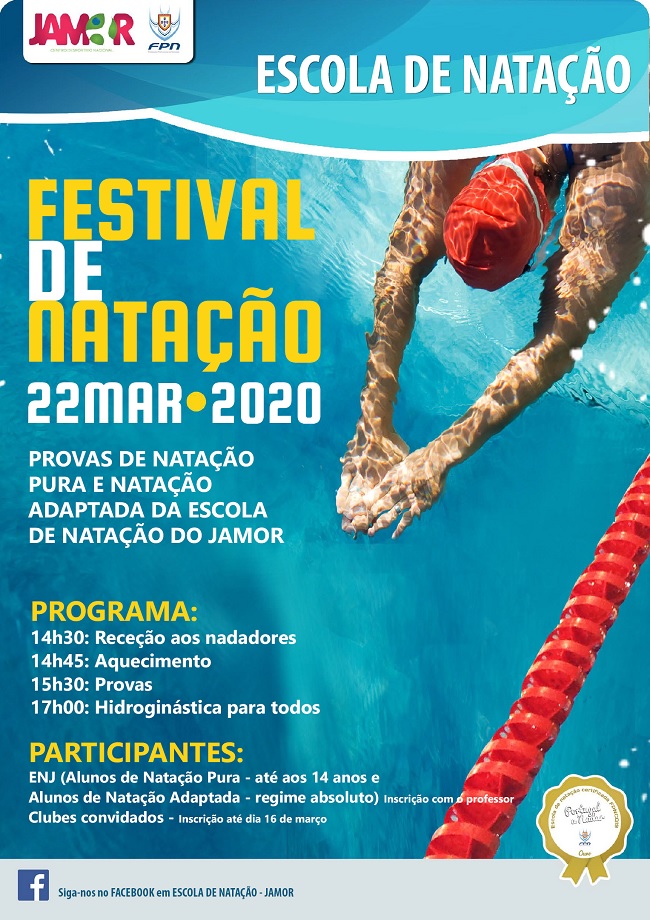 05-03-2020