ARTIFICIAL LIGHTING FOR THE SYNTHETIC FOOTBALL PITCH (FIELD #5)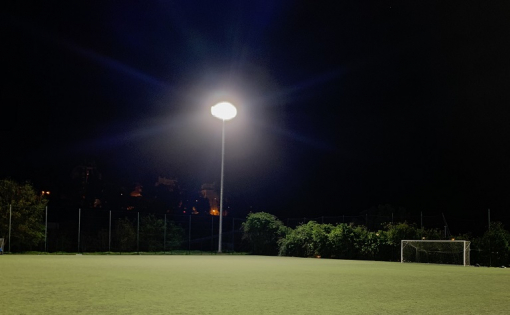 In the period when the Centro Desportivo Nacional do Jamor (CDNJ) celebrates its 75th anniversary, it was possible to equip the synthetic football pitch with artificial illumination, a project that had long been desired.

This intervention makes it possible to extend the opening hours of this installation by approximately 5 hours a day during the winter period.
It was also possible to requalify the lighting of the synthetic hockey pitch.
In both cases, Led technology is now used, which will reduce operating costs, and its combined energy consumption is equivalent to that of the system that ensured the lighting of the hockey field, but with a much longer useful life.
It is intended, with these interventions, to optimize the existing resources, in order to create for our users the best conditions for sports practice, whether for those who visit us for competitive sport, or for those who seek us to do sport in optics leisure.
19-02-2020