ARENA LISBON INTERNATIONAL MEETING 2020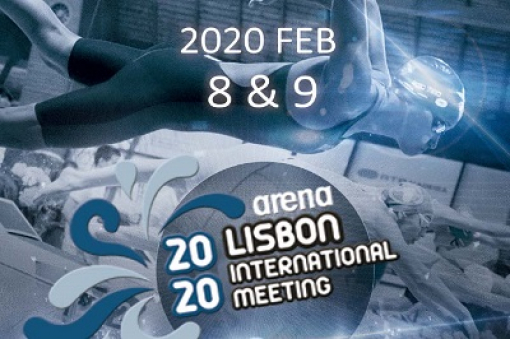 The 2020 edition of the International Meeting of Lisbon will take place on the 8th and 9th of February, at the Swimming Pool Complex of the Centro Desportivo Nacional do Jamor (CDNJ). This international pure swimming competition is an event promoted by the pela Associação de Natação de Lisboa.
With a new format for the qualifying sessions and the inclusion of 800 men's freestyle and 1500 women's freestyle, work continues to be done to build an event that can stand out for both the national and international swimming community.
This year marks the 12th edition of this competition, and it is intended to have a memorable experience, maintaining the growth and quality achieved in previous years.
With live streaming and live results, the Arena Lisbon International Meeting has LEN and FINA approval and is recognized as a qualifying event for major international competitions, such as: the European Championship, the European Junior Championship and the Olympic Games.
Due to this event, the activities of the Jamor Swimming Pool Complex will be interrupted according to the following:
February 7 (Friday):
Olymic Pool and Pilates Room unavailable from 2 pm.
All classes until 2:00 pm (Olympic Pool and Jumping Pool) will take place as normal
February 8 (Saturday):
Olympic Pool unavailable all day
Jumping Pool unavailable all day
February 9 (Sunday):
Olympic Pool unavailable all day
Jumping Pool is unavailable all day
The Jamor Swimming Pool Complex will resume its normal activity on February 10 (Monday).
More information about the race here.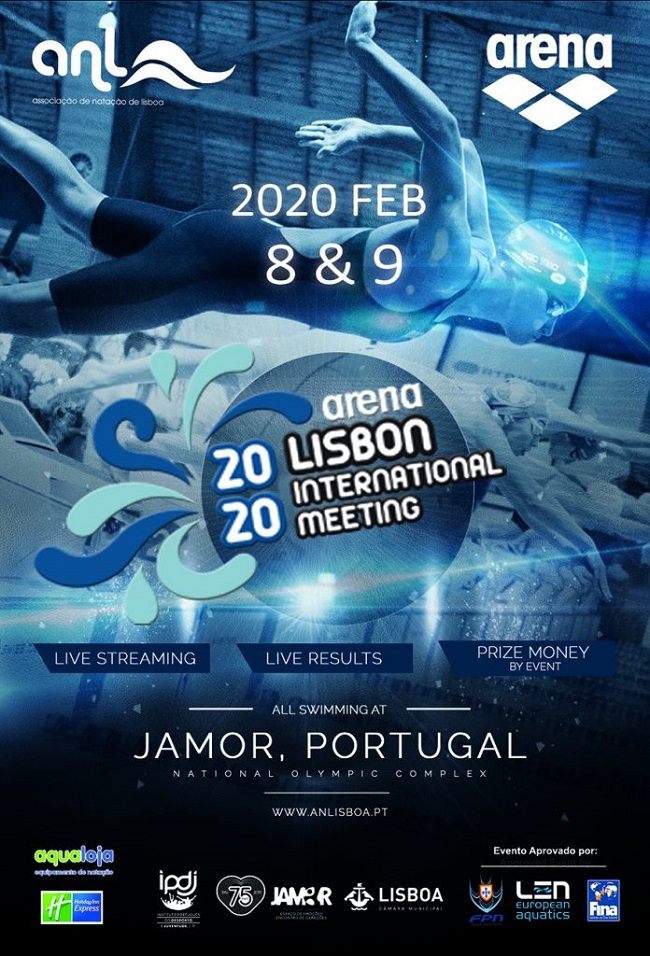 29-01-2020