JAMOR INTERPRETATIVE CENTER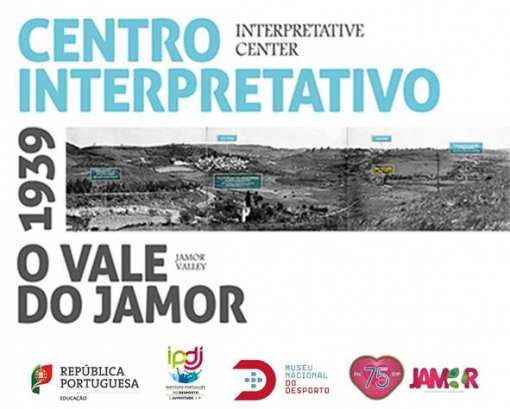 75 years ago the doors of the National Stadium opened, on June 10th, 1944, in a ceremony that counted on 60 thousand spectators and with the presence of the highest figures of the State, thus begins the history of what it is, even today , the largest national sports center.
So that the history of this space can be told and understood over all these years, the Instituto Português do Desporto e da Juventude, through its Museu Nacional do Desporto, developed the project of the Jamor Interpretive Center in which the transformation can be followed, over these 75 years, of this space, in different aspects: sports, social, cultural, environmental and landscape, allowing today the presentation of a narrative of high value.
The Interpretive Center includes 4 main exhibitions and 1 temporary exhibitions:
• Jamor Valey: the transformation of the landscape - description of the entire space and surroundings before becoming the CDNJ;
• Built Heritage: a sports park - the transformation of the space, the previous and existing infrastructures at the CDNJ;
• Emotions Space: from leisure to competition - highlighted in a timeline of the great moments and events held at CDNJ;
• Biodiversity Center: presents the importance of the Mata do Jamor in view of the richness of fauna and flora;
• Temporary exhibition space - to open this space, the exhibition «National Stadium: from Dream to Concretization» is shown, which depicts the entire process of building the stadium, in the early 1930s, until its inauguration in 1944.
The Jamor Interpretive Center is located in the Swimming Pool Complex of the Centro Desportivo Nacional do Jamor (CDNJ), and can be visited, free of charge, at the following times:
Monday to Friday, from 7 am to 10 pm
Saturdays, from 8 am to 6 pm
Sundays and holidays, from 8 am to 1 pm
Bookings for guided tours aimed at organized groups will start soon, and should be made through the email museu@ipdj.pt or by private message through www.facebook.com/Museu-Nacional-do-Desporto
23-01-2020