WATER POLO EUROPEAN CHAMPIONSHIP FINAL STAGE PLAY-OFF FEMALE ABSOLUTE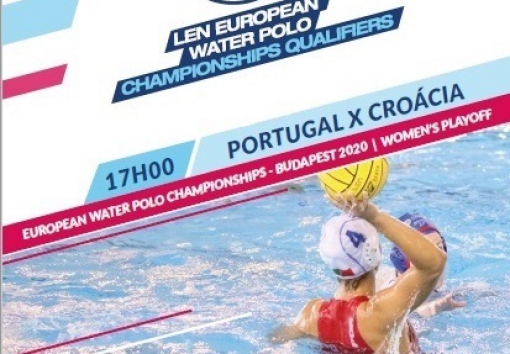 Portugal plays against Croatia next Saturday, October 12th, at the Jamor's Swimming Pool Complex in the first game of the Budapest 2020 women's European playoff.
The game will be broadcast live on SWIMMING TV.
The national team returns to the Centro Desportivo Nacional do Jamor (CDNJ) to face Croatia, ranked 11th in the last European, in the second round of the playoff on October 26th.
The Budapest European Championship will take place in Budapest from 12 to 21 January. Competition format: 12 teams: 6 play-off winning teams.
The Portuguese team secured their presence in the European play-offs in Budapest (Hungary), adding a fourth victory in the qualifying tournament held in Rio Maior in April. Portugal prevailed 14-11 against Romania after winning the qualifying tournament on 25-28 April, Switzerland (13-11), Ukraine (10-7) and Czech Republic (18-11). The only defeat suffered by the Portuguese team was against Slovakia, by 11-13.
More info here.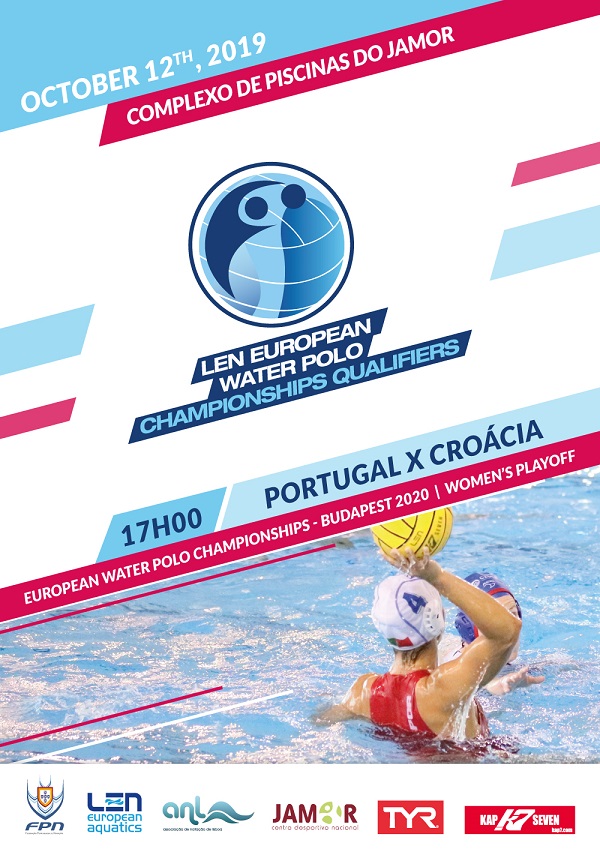 Click image for larger format
08-10-2019