THE CUP FINAL THAT WON THE FUTURE | JAMOR 1969, THE PLACE OF FREEDOM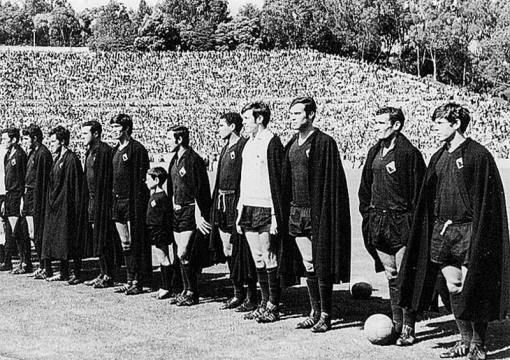 As part of the celebrations of the 75th anniversary of the National Stadium, the evocative session of the Portuguese Cup final of the 1968/69 sports season will take place on July 5 at the National Stadium Tribune of the Centro Desportivo Nacional do Jamor (CDNJ) «The Cup Final that won the Future | Jamor 1969, Stage of Freedom».
The initiative begins at 5:30 p.m., with the unveiling of an evocative plaque in Praça da Maratona, and the same will be attended by the Minister of Education, Tiago Brandão Rodrigues.
The initiative aims to evoke the 50th Anniversary of the Portuguese Cup between Sport Lisboa and Benfica and Académica de Coimbra in 1969, a very relevant game from the political point of view, since it would mark the beginning of Portugal's recent history, the end of the Estado Novo (New State) and the beginning of democracy.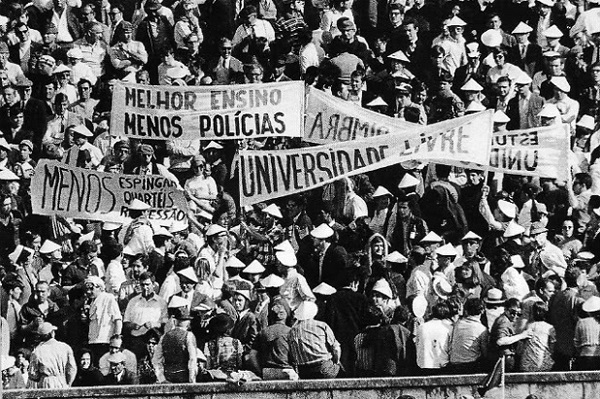 The final of the Portuguese Football Cup of the 1968-69 sports season
The Portuguese Cup 1968-69 was an edition of the Taça de Portugal, competition already under the wing of the Portuguese Football Federation. It was held on June 22nd, 1969, in the National Stadium, between the two teams mentioned and the result of the final was 2-1 for Benfica.
The political relevance of the game was preponderant, since the university students of Coimbra were in "open war" against the regime of the Estado Novo and in favor of freedom and change of regime.
Due to the climate of tension and fear of confrontation, for the first time in the history of the Cup, the President of the Republic, Américo Thomaz, and the Minister of Education, José Hermano Saraiva, were not present at the stadium, and this was not even transmitted on television.
The Benfica team was in solidarity with the students of Académica, who entered the field of fallen cape and casso to the shoulder.
By the political symbolism of the performance of both teams this game and its surroundings definitely marked the beginning of a new cycle of the history of Portugal.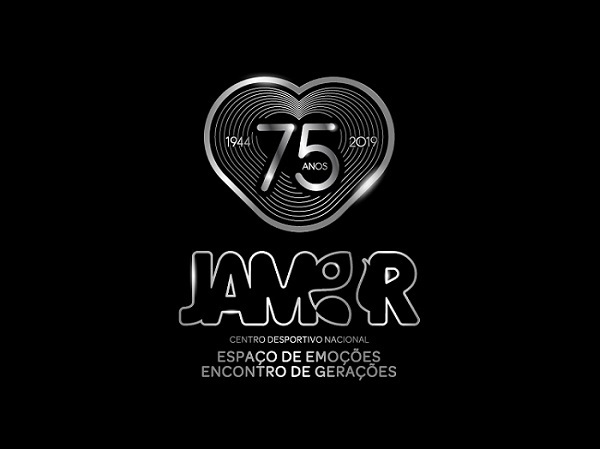 02-07-2019