IV AQUATLO DA ESCOLA DE NATAÇÃO DO JAMOR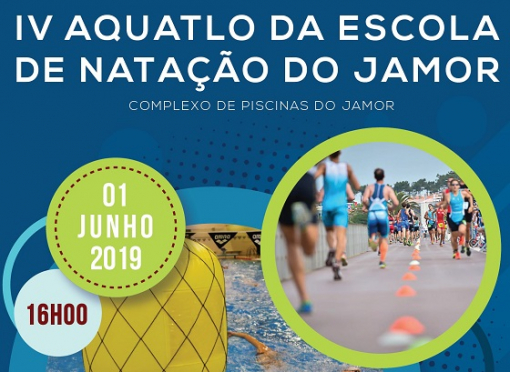 Integrated in the commemorations of the Jamor's 75th anniversary, the IV Aquatlo of the Jamor's Swimming School will be held next June 1st, with the special support of the Portuguese Swimming Federation and the Triathlon Federation of Portugal.
Participation in the event is free and open to all interested parties (born until 2012).
You can register on the day of the event, at the secretariat from 14:30 (limited registration), or in advance, here.
The competition consists of the swimming and running segments.
Swimming will take place at the Olympic Swimming Pool at the Jamor's Swimming Pool Complex and the race will be in the immediate vicinity, up to the National Stadium (route available here).
Check the regulations of the event here (in Portuguese only) and get involved!
We are waiting for you!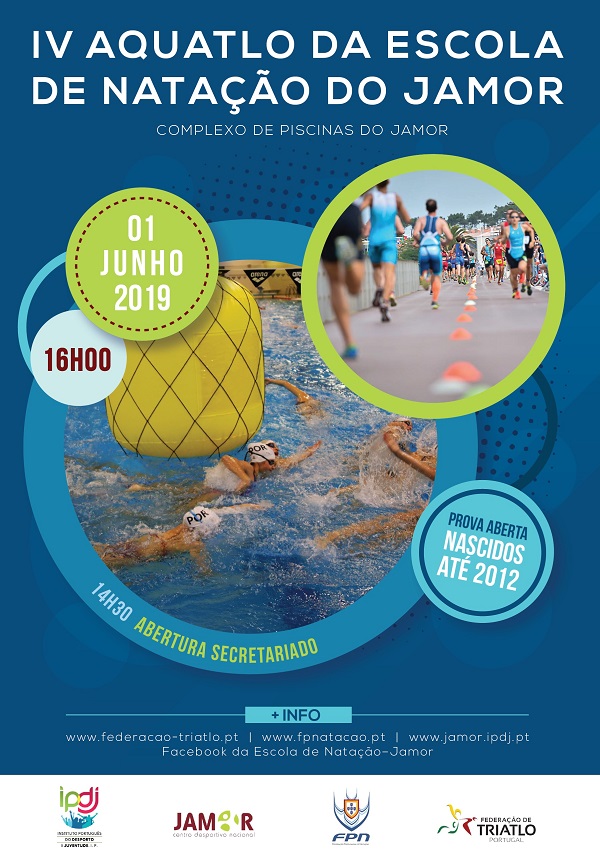 Click on the image to enlarge
28-05-2019