PEDESTRIANISM ACTIVITIES AT JAMOR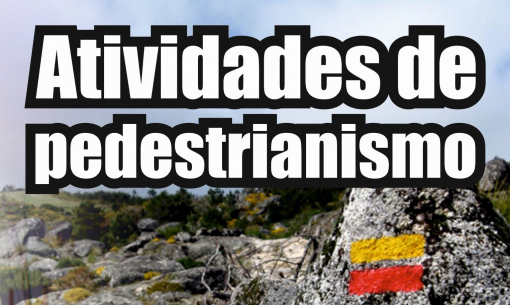 Next Sunday, June 3rd, at 9:30 AM, pedestrianism activities framed by technicians of the Federação de Campismo e Montanhismo de Portugal (FCMP) will start at the Centro Desportivo Nacional do Jamor (CDNJ).
The meeting place is next to the Artificial Climbing Wall, located in the Jamor Urban Park.
You can obtain more information about this activity, which is expected to be repeated regularly, always on Sundays and with the same schedule, with FMCP (21 812 68 90 or fcmportugal.com) or with the CDNJ (21 414 40 30).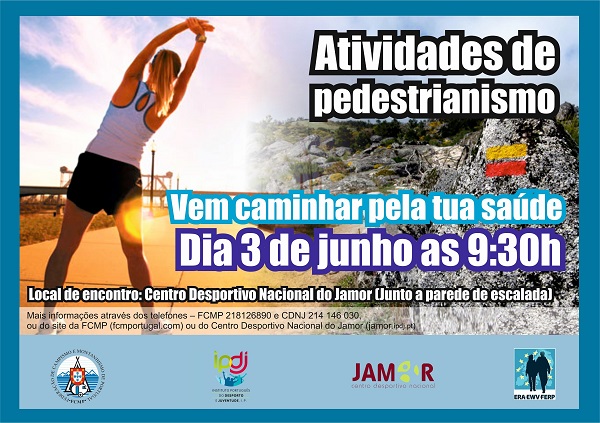 Click on the image to view in larger format.
30-05-2018