III JAMOR SWIMMING SCHOOL AQUATLO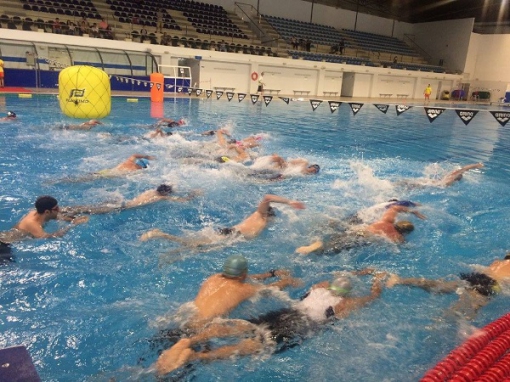 On June 9th, at 3:30 p.m., this event will be open to everyone who want to participate, consisting of a swimming and a running segment. The swimming course will take place in the Complexo de Piscinas do Jamor and the race, carried out in the nearby, will have a path mainly flat, counting only with a small ascent.
It will be a great way to celebrate the 74 years of Jamor, a unique space in Oeiras and at the gates of Lisbon, combining sport with fun and conviviality.
Celebrate the sport with a event of this nature!
Inserted as part of the anniversary celebrations of the Centro Desportivo nacional do Jamor (CDNJ), this event is subject to prior registration and will be totally free.
Check the event regulations HERE
Sign up HERE

30-05-2018