CORRIDA DO PULMÃO E CAMINHADA DA SPP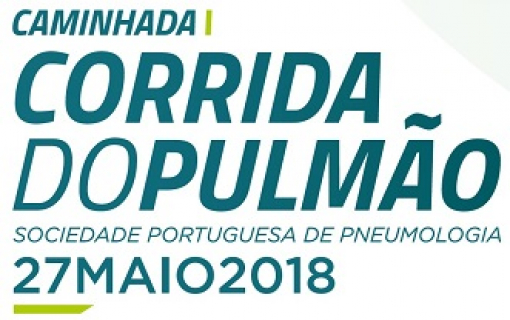 The Sociedade Portuguesa de Pneumologia (SPP) (Portuguese Society of Pulmonology) will organize at the Centro Desportivo Nacional do Jamor (CDNJ), on next Sunday, May 27th, starting at 9:30, a sports event called "Corrida do Pulmão e Caminhada da SPP" ("SPP Lung Race").
In addition to the race, the initiative will also integrate other physical activities, such as a walk, a Zumba class, among other modalities. "More than a goal, a starting point." This is the motto of the Lung Race, which has Ercília Machado as ambassador of this initiative.
Throughout its more than 40 years of existence, SPP has been promoting awareness actions for the different respiratory diseases and, in 2018, it proposes to innovate with an initiative that is transversal to all age groups, lasting in time, that is impacting and that engages all civil society in the adoption of healthy lifestyles.
This initiative counts on the high sponsorship of His Excellency the President of the Republic.
More information here.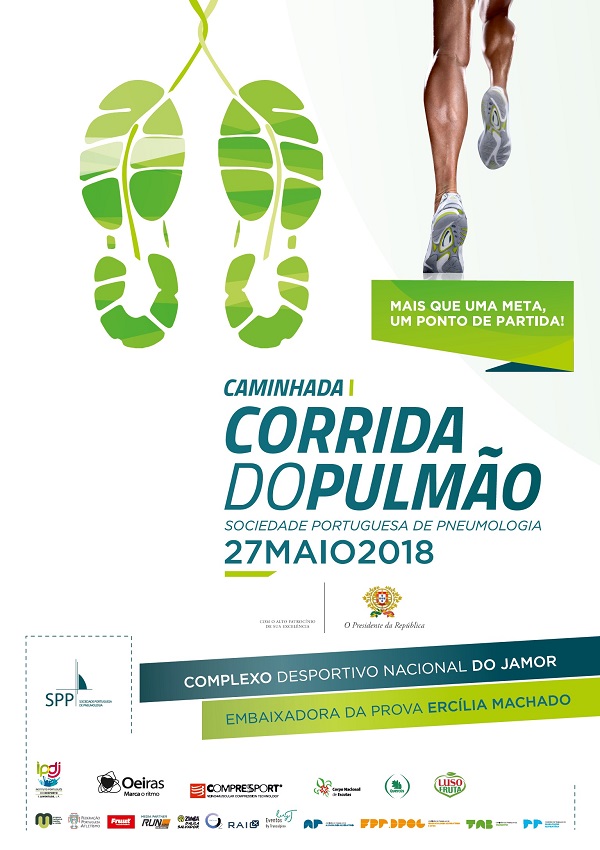 Click on the image to see a larger size.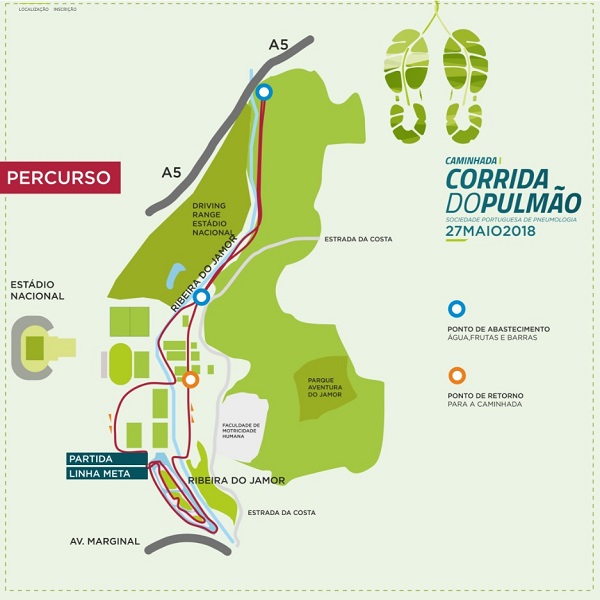 Click on the image to see a larger size.
25-05-2018