24th LISBON INTERNATIONAL TOURNAMENT U18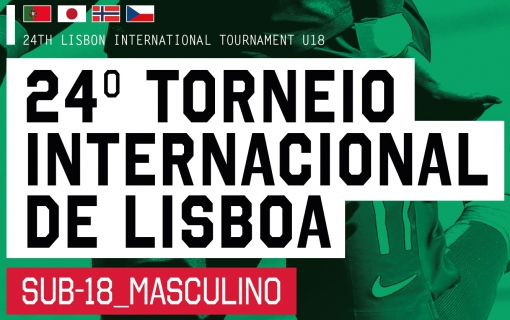 The Centro Desportivo Nacional do Jamor (CDNJ) will host some of the games of the 24th Lisbon International Tournament, an U18 football event organized by the Federação Portuguesa de Portugal (FPF).
This edition of the tournament will count, in addition to the U18 national team, with the presence of the selections of the Czech Republic, Japan and Norway.
The National Stadium will host the match Norway vs. Czech Republic on June 15 (3pm) and the match Japan vs. Norway on June 17 (3pm).
The remaining games of the tournament will be played at the Cidade do Futebol and at the Parque Desportivo Municipal de Mafra.
Admission is free!
Click on the image to view in larger format.
24-05-2018