INTERNATIONAL DAY OF THE COCHLEAR IMPLANT - FEBRUARY 25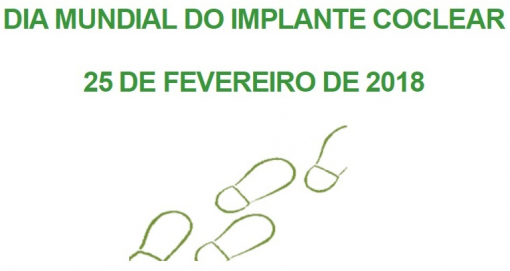 The International Day of the Cochlear Implant is celebrated on 25 February, the date of the first cochlear implant in the world by French doctors Djourno and Eyres in 1957.
Annually, on this date, the Hearing Rehabilitation Team of the Dona Estefânia's Hospital, where more than 100 cochlear implants have been placed in children, has been celebrating the benefits of this procedure that can radically change the lives of deaf children.
This year the day is marked by a walk in the Centro Desportivo Nacional do Jamor (CDNJ), where will be present, in addition to the elements of the Auditory Rehabilitation Team of the Dona Estefânia's Hospital (doctors, audiologists, speech therapists, psychologist, social worker and nurses), children who underwent cochlear implant placement surgery at that hospital, as well as their families and professionals working in schools with these children.
It is intended to commemorate the success of cochlear implants through a healthy and joyful relationship among all the elements involved.
The cochlear implant is an electronic device placed through a surgical procedure in the ear of people with profound hearing loss, which aims to provide a near-physiological hearing sensation.
Free registration by e-mail cra-orl@chlc.min-saude.pt until February 8th .
More information here (in Portuguese only).
20-02-2018