JAMOR ATHLETICS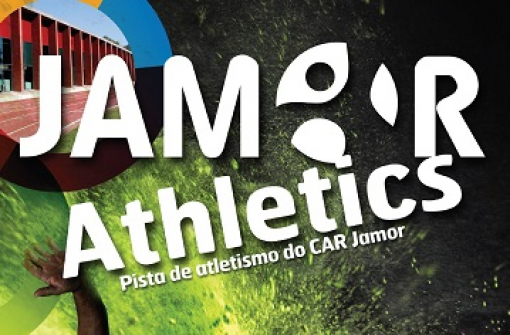 The 'Jamor Athletics' initiative will be held at the CAR-Jamor's (Jamor's High Performance Center) Athletics Track at the Centro Desportivo Nacional do Jamor (CDNJ) (Jamor National Sports Center).
This activity, which takes place in five different moments between February and June, is organized by the Athletics Academy of Sporting Clube de Portugal with the institutional support of the Instituto Português do Desporto e Juventude, IP (IPDJ, IP) (Portuguese Institute of Sport and Youth).
These initiatives aim to promote physical activity and sport, providing the logistic resources for athletics of the CDNJ to the population in general and with the coordination of the Athletics Academy of Sporting Clube de Portugal.

The initiatives are open to children, youth and adults of all ages.
Sign up! These activities are free!
Jamor Athletics activities calendar
February 11 | Jamor Kids Athletics - from 6 to 12 years old


March 23-24-25 | Trainning Camp - from 13 to 19 years old


April 29 | Sprint ​​Day and Running Technique - for all Ages:


Since Speed ​​is the capacity that introduces the quality factor in all the sporting tasks we carry out, it is of the utmost importance to provide the general population with ways to measure their speed and to know their potential to perform tasks related to this physical capacity.
In any sport, the best athletes are distinguished by their ability to perform a task correctly and quickly.
Speed, by itself or in combination with other physical abilities, is the secret to the success of great athletes.
Sporting Clube de Portugal through its Athletics Academy will perform in partnership with CAR-Jamor, the IPDJ, IP and the CDNJ, THE DAY OF SPEED.
This event will be held in the National Stadium of the Centro Desportivo Nacional do Jamor (CDNJ), on April 29th at 10.00h and will end at 12.30.
The activity is open to all who want to participate in it between the ages of 6 and 60 years.
Children, young athletes, adult athletes or sedentary can perform the following tasks proposed by our team:
1 - RACING TECHNIQUE
2 - TECHNIQUE OF THE DEPARTURE OF BLOCKS
3 - ACCELERATION CAPACITY TEST
4 - MAXIMUM SPEED TEST
5 - RESISTANCE SPEED TEST
6 - POWER TEST
Each participant will be, at the end of the activity, with a registration card of all the tasks in which they participated.
No pre-registration is required.
Just attend at the National Stadium of Honor at 10:00 a.m. This activity is free!
JAMOR ATHLETICS next activities:
May 20 | Resistance Day - for all Ages
June 10 | Jamor Kids Athletics - from 6 to 12 years old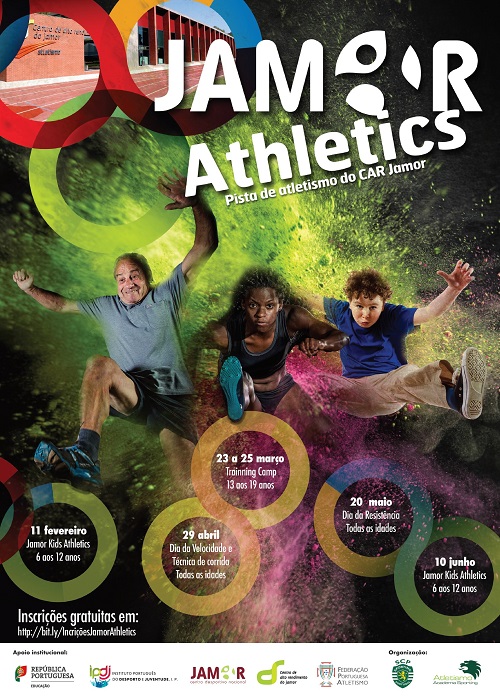 24-04-2018