New activity in jamor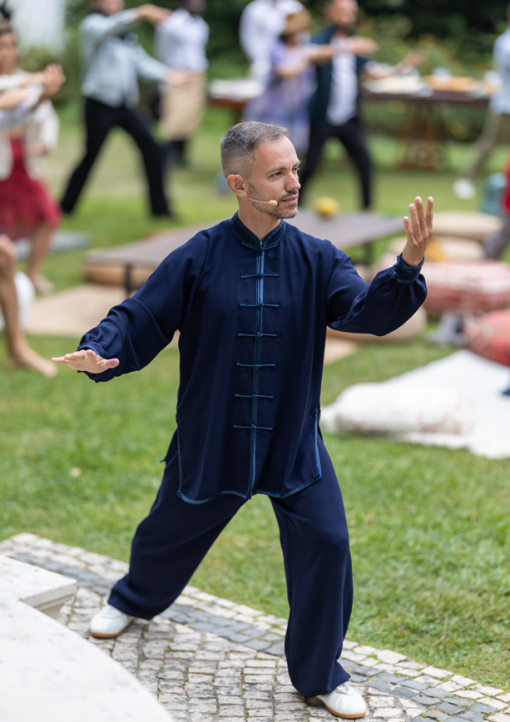 Tai Chi Chuan, better known as just Tai Chi, is a Chinese martial art and its practice contributes to increasing the well-being and health of the practitioner, not only at a motor level but also at a mental level, namely:
balance improvement
muscle strengthening
Relaxation
Improved breathing capacity
Increased concentration
Emotional balance
mental clarity
Greater ability to withstand stressful moments
Stimulate social interaction
Stimulate the nervous and immune system

Come and practice Tai Chi with Prof. Marco Gonçalves of Clube de Carnaxide Cultura e Desporto - Friday 09h00 on the lawn in front of the climbing wall at the Centro Desportivo e Nacional do Jamor. Classes start on Friday the 8th of September.
Due to weather conditions, classes are always confirmed with students the day before. If you are interested in participating, we advise you to contact the teacher via email marcogoncalves1983@gmail.com or cabinetbeactive.jamor@ipdj.pt to confirm that the class will take place.
21-08-2023