8th edition VS-SOLAR CHALLENGE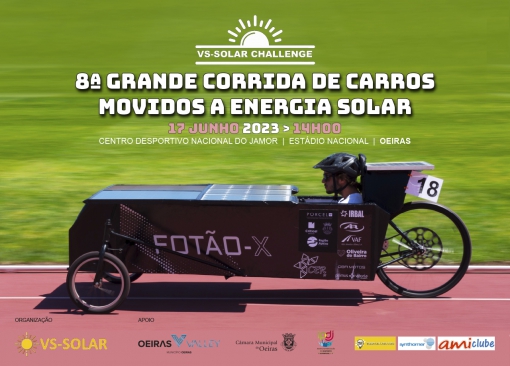 8th edition of the VS-SOLAR CHALLENGE the solar-powered car race to be held on the 17th of June at the National Stadium track is a free-entry event, in which all those involved are volunteers.
The event kicks off around 10am with technical checks made to the cars by the stewards to verify that the cars are in compliance with the regulations.
Around 10.45h there will be 15 minutes free in case the riders want to be able to take a few laps to adapt to the track.
Between 11:00 and 12:30 there will be timed tests to define the position of each car on the starting grid of the race.
Between 12.30 and 13.50 will be the period in which demonstrations of various projects carried out by students or others of general interest can be carried out.
At around 2 pm, the 8th Grand Race of solar-powered cars will begin, which lasts for 1.30 hours and is expected to end at around 3.30 pm. This is followed by the traditional farewell lap, in which all the cars will go around the track in single file and at slow speed.
This is followed by the ceremony for the delivery of trophies and prizes by the individuals present, and then the closure of the event, which is scheduled to end around 16.30h.
14-06-2023