JUBILLEE GAMES 2024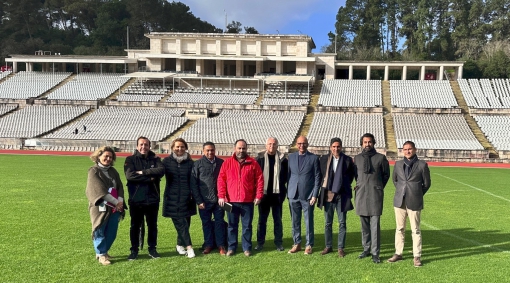 The Centro Desportivo Nacional do Jamor received the Candidacy Commission for the organization of the Jubilee Games 2024 in its facilities, with the aim of evaluating the existing sports facilities.
The Candidacy Committee was accompanied by those responsible for CDN Jamor, who received the international evaluators of candidacies for the organization of the event, who found in the space of CDN Jamor unique sports conditions and a very pleasant natural surroundings.
The Jubilee Games, a landmark event on the global calendar of the Ismaili Muslim community, take place every four years.
The Games include around 15 individual and collective sports, opening and closing ceremonies, as well as various cultural presentations.
The event will last between 8 and 12 days, with a total expected number of participants of around 40,000 and a global economic impact associated with the event of around €118,000,000.00.
The Candidature Commission is currently preparing its national application and expects to host the event in July 2024.
20-01-2023