ARE WE GOING TO FIGHT STATISTICS?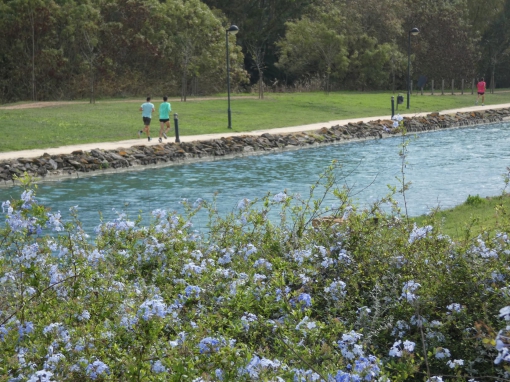 The data from the last Eurobarometer regarding the frequency of physical exercise show that most of the adult population in Portugal does not practice any sports activity.
In more than a thousand interviews carried out between March and May this year, 73 percent of respondents revealed that they 'never' do sport, a figure well above the average for European Union countries, which stands at 45 percent.
The age group over 55 years old is the one in which sedentary lifestyle has the highest incidence: 91 percent 'never or rarely' practice physical exercise. An equal percentage for both sexes, higher than the EU average (73% for men, 75% for women).
At Centro Desportivo Nacional do Jamor (CDNJ) we seek to fight statistics and make this space an open house to the population, regardless of age or lifestyle. Within the scope of Be Active, there is a set of activities available:
Free activities
• Physical assessment and counseling office (Beactive Office)
• Cross
• Mini tree climbing
• Basketball
• MTB and Enduro
• Fitness training
• Strength training
• Outdoor gym
• OCR (obstacle race)

Experimentation activities (watch the schedules attached)
• March and run
• Canoeing
• Stand up paddle
• Air pressure shot
• Trijamor (triathlon)
• Lacrosse
• Baseball
• Field hockey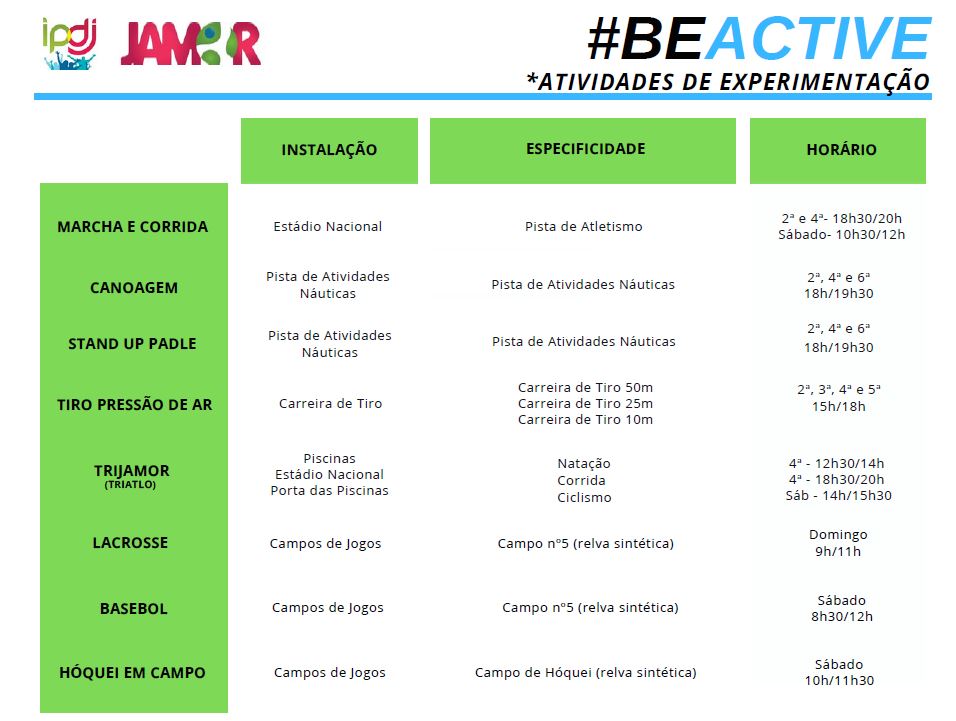 Come and try.



24-10-2022