European Week of Sport 2022 and opening of the #Beactive Jamor Office.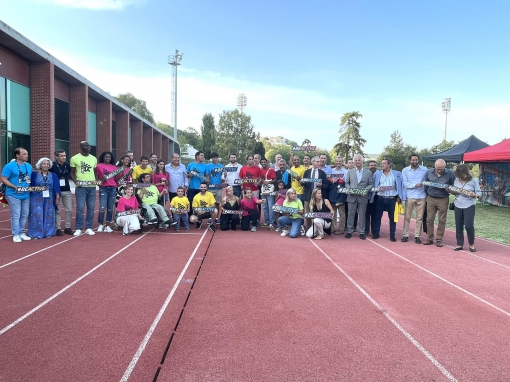 Yesterday, September 19th, the European Week of Sport 2022 kicked off.
An initiative of the European Union coordinated in Portugal by the IPDJ.
From the 23rd to the 30th of September we will have numerous activities for you across the country.
On the 24th at Jamor, we will have #Beactive as a family with more than 30 free activities starting at 3pm for you, family and friends. 🤸‍♂️🏃‍♀️
We also remind you that the #Beactive Jamor Office has already opened, where you can get to know all the services that the CDNJ offers to its users, through a personalized and careful service, thus managing to give more interactivity to the Jamor para Todos program and its various activities.

Everyone is invited to practice sports, create memories and share. Sport is for everyone. 👊
We count on your presence, so that together we can make this European Week unforgettable.
Being #Beactive is being healthy and happy. Join us! 😃🤾‍♂️🤸‍♂️🕺

#IPDJ #Beactive #semanaeuropeiadodesporto #sed2022 #beactiveemfamilia #beactivenight #beactivejamor #AnoEuropeuDaJuventude #governodeportugal #EuropeanYearOfYouth #AEJ2022 #EYY202 #CommissãoEuropeia #EuropeanComission #Juventude
20-09-2022