JAMOR SWIMMING POOL COMPLEX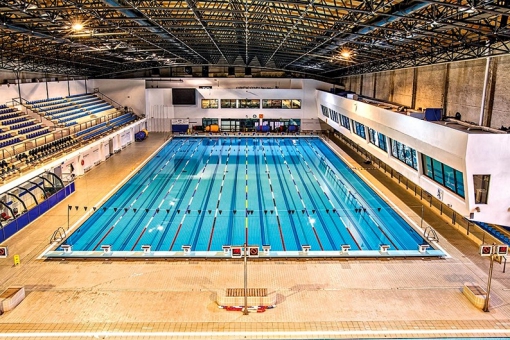 We share in the table below all the dates and procedures for each of the phases of registration / renewal for the classes of the Jamor Swimming School - ENJ (including Clinical Pilates and Water Gymnastics and Free Use - UL.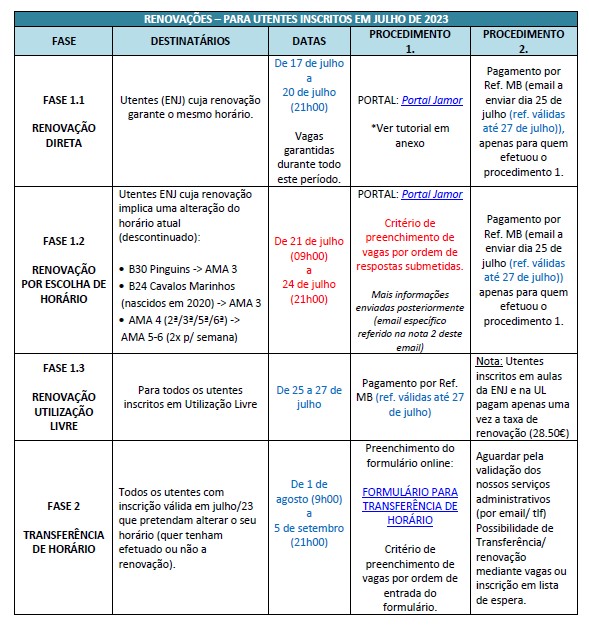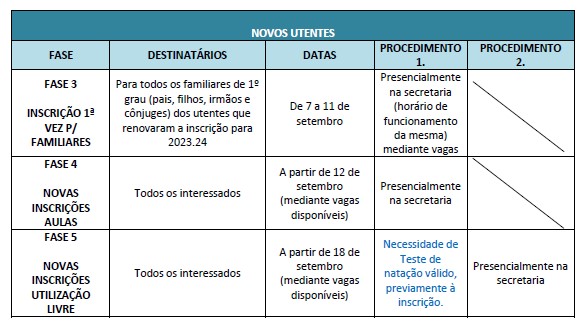 Note 1: The procedures indicated are the preferred ones (access to the Jamor Portal and payment via ref. MB). However, when necessary, they may be done in person at the secretariat, during the period of operation of the same.
Note 2: Users eligible for the Schedule Choice phase (phase 1.2) will receive a specific email framing this process, the rest must make the direct renewal (Phase 1.1 ENJ or Phase 1.3 - UL).
Note 3: Users who do not perform the 'Procedure 1' within the deadlines indicated in 'dates', will not be contemplated for the 'Procedure 2', that is, they will not receive the payment data that confirm the renewal, leaving it ineffective. In this case, they can do so only in Phase 2, through existing vacancies.
10-08-2022