78th ANNIVERSARY OF THE NATIONAL STADIUM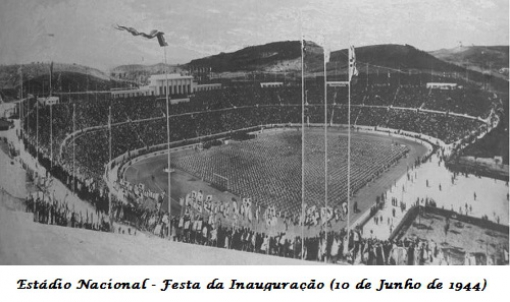 Today, another anniversary of the National Stadium is celebrated: inaugurated on June 10th, 1944, the most emblematic piece of what we know today as Centro Desportivo Nacional do Jamor (CDNJ) turns 78 today.
This year has already been marked by a significant and long-awaited resumption of activities, with the return to Jamor of the Portuguese Cup final, after two years of absence, caused by the pandemic.
Last year, as always, significant efforts were made by the IPDJ/CDNJ to implement a series of improvements in various areas of the sports complex, with emphasis on the requalification of the pitch at the National Stadium.
For the future, we are committed to doing everything we can to ensure our users, from high-performance athletes to those who come to us for leisure activities, the best possible conditions and a service marked by quality and oriented towards the public interest.
Congratulations, Jamor!
10-06-2022