76th ANNIVERSARY OF THE NATIONAL STADIUM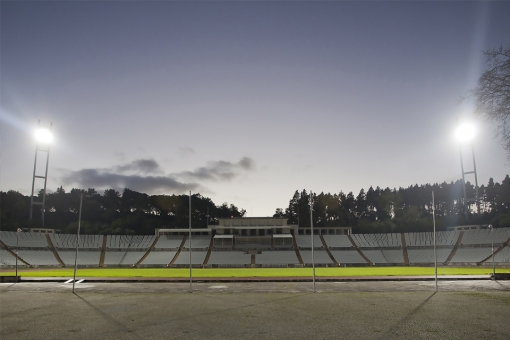 On June 10th, 1944, the National Stadium was inaugurated. This was the beginning of the creation of a complex of public sports infrastructures of high national and international recognition.

On this June 10th, the Centro Desportivo Nacional do Jamor (CDNJ) completes its 76th anniversary.
The CDNJ welcomed thousands of people as part of the 75th anniversary celebrations, which now end with the celebration of the 76th anniversary, in almost a hundred events of various types.
This complex of public sports infrastructures of high national and international recognition was the target of an investment that reached, in a year, around 2 million euros.
In this period, we highlight some of the initiatives and investments promoted by the IPDJ:
• Creation of the Jamor Interpretative Center, a space that shows the real dimension and historical and sporting value of Jamor;
• Launch of the "Jamor para Todos" program;
• Production of the documentary "75 anos de Jamor" and launch of a commemorative postcard;
• Rebranding of the Jamor brand and launch of a merchandising line;
• Launch of the Forest Management Plan of Mata do Jamor;
• Renovation of the Athletics Track at the National Stadium;
• Creation of a new section of the accessible routes network - Av. Pierre Coubertin Cycle Path;
• Lighting of the synthetic football field and conversion to LED for the lighting of the hockey field;
• Requalification of the coating and the mobile bottom of the jumping pool;
• Completion of the lighting of the uncovered fields at the Jamor Tennis Center, under the agreement signed with the FP de Ténis;
• Several other works, renovations and requalifications in different infrastructures, namely in the National Stadium, in the Swimming Pool Complex and in the CAR Jamor, in the Shooting Range, in the Nautical Activities Track, in the Crosse Track, in the services building administrative areas, urban parks and large playing fields.
10-06-2020